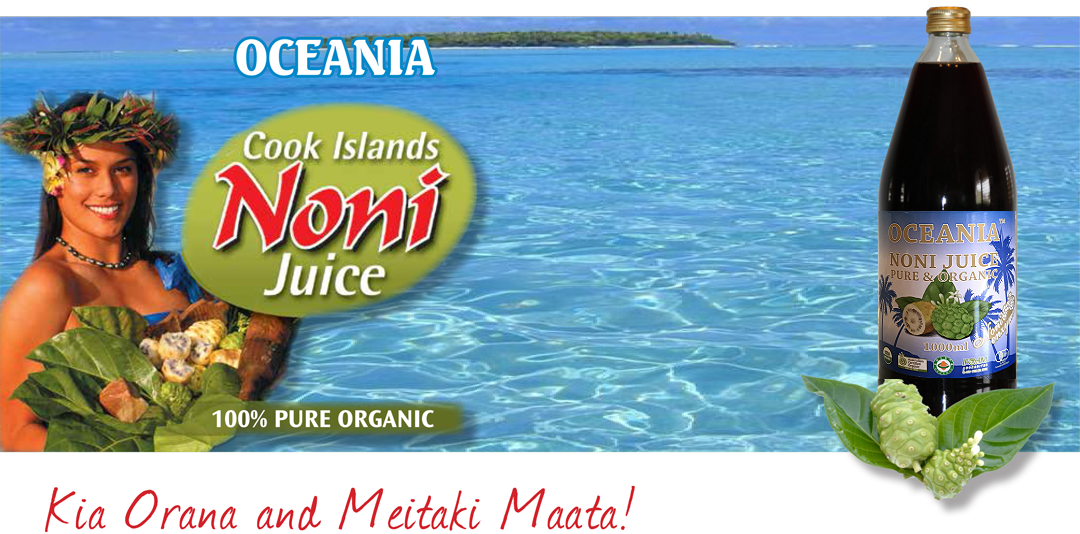 Kia orana… is the traditional greeting here in Cook Islands, meaning both hello and warmest greetings.
Meitaki maata… means thank you for supporting us in delivering a high quality product that is readily available and affordable to the general public.
---
About Cook Islands Noni Marketing Ltd
Cook Islands Noni Marketing Ltd has been the producer of 100% Pure Cook Islands Noni Juice for the past fourteen years. Our Noni fruit is sun ripened naturally with no green or immature fruit picked, selecting only certified organic fruit in our manufacturing process. Our Noni fruit is then processed by using a traditional Cook Islands method with a minimum of 12 weeks fermentation process to preserve all of nature's gift. It is 100% pure, undiluted and bursting with health and vitality.
Our company is committed and dedicated to supplying the world's best Noni Juice that Cook Islanders have used for centuries in the healing of all ailments at a fair and reasonable price.
We offer superior quality organic Noni Juice in small to large quantities and ship worldwide to markets such as China, Taiwan, Japan, Korea Republic, New Zealand and Australia. We can also contract manufacture for your private label.
Noni Cook Islands – experienced and flexible in meeting all individual and business needs
100% Pure Cook Islands Noni Juice – Bulk (1000Litre IBC for international shipping)
Retail products – Noni Juice in 750ml glass bottle
Our 'Seal of Guarantee'
100% pure certified organic Noni juice
Traditionally fermented
Cold pressed from certified organic, A grade ripe Noni fruit to yield a light dark amber, full strength juice
No preservatives, no additives, no color, no water, no sugar or other flavours added
Pasteurised to correct temperature
Government and Independent Laboratory tested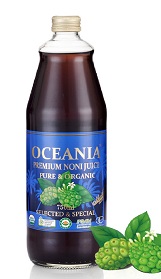 Shipping
Australia Wide
Buy now